Injustice 2 Best Of E3 Awards
La compétition cette année à l'E3 a été rude mais même avec des jeux comme God Of War, Barman Arkham VR, Spider-Man, Horizon: Zero Down, Resident Evil 7, Legend of Zelda et Days Gone, c'est INJUSTICE 2 qui a été nomminé meilleur jeu présenté à l'E3.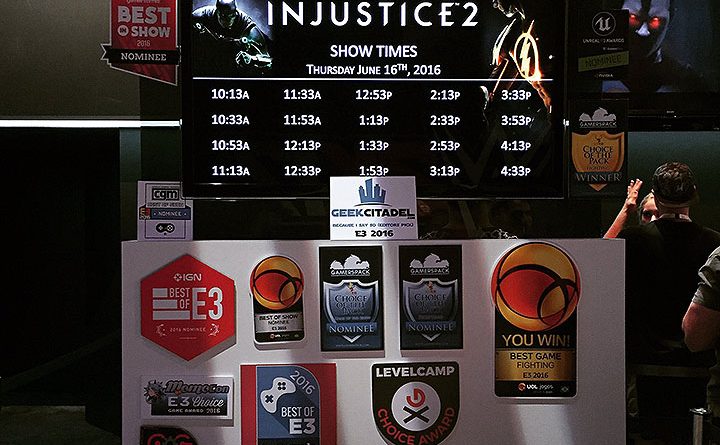 Voici les meilleures nominations :
- IGN
- GameInformer
- CGM
- UCL
- Gamerspack
- Unreal E3 by NVIDIA
Injustice a été mis en concurrence notamment avec Absolver et Tekken 7 mais ça sera Injustice 2 qui sortira du lot.
Quelques extraits :
GamesRadar : NetherRealm Studios a masterisé l'art de créer un jeu de combat avec un mode histoire engagant.
Pour preuve, regardez comme Mortal Kombat X embarrasse Street Fighter 5...
Lazygamer's : Parfois dans la vie vous voulez juste envoyer des patates et des coups de pieds, mais tu ne pourrais pas le faire sinon tu irais en prison.
Bah ce qui est cool c'est que tu peux le faire avec des supers héros sur Injustice 2